About Me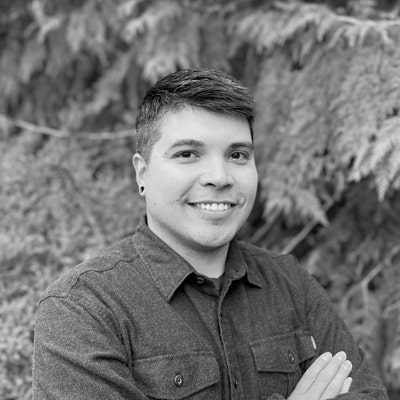 Hey, I'm Nick!
I'm an Alaska Native artist who specializes in formline design. I was born in Ketchikan, Alaska and grew up with a strong connection to the land and to my Native American heritage, Tlingit. The Tlingit culture is often the main inspiration and vision behind my art pieces.
I was introduced to traditional formline design in elementary school by Esther Shay through the Johnson O'Malley Program. In later years my mom moved to Sitka, Alaska and attended S.N.E.P. (Sitka Native Education Program) while also participating in several local dance groups. This made a huge impact on me creatively and without these experiences I'm not sure that my pieces would be what they are today.
I obtained a degree in Graphic Design back home in Alaska and quickly moved to Seattle after graduation. Living in the city, I landed my first corporate design job for a little well known coffee company and things were going amazing, butI started to miss being surrounded by the wilderness and native culture. This is when I started to refine my art and decided to pursue it head first.
Creating art is how I stay connected with my Tlingit culture and a way to carry on some of the traditions my mother and ancestors always inspired me to do as a young boy. Through my art, I hope to teach people and shed more light on Tlingit culture. I also hope to inspire and encourage our younger generation of Alaska Natives and Native Americans to embrace their traditional culture in our modern day.
Gunalchéesh! (Thank you) for visiting my page and letting me share my story with you. Feel free to contact me if you have any questions!
If you want to see what I'm up to, check out my blog or follow me on Facebook and Instagram.